President-elect Donald Trump has tabbed Linda McMahon to lead the Small Business Administration. If that name sounds familiar, it's because Linda and her husband Vince McMahon are the famous wrestling magnates responsible for the success of the WWE (formerly the WWF).
On the one hand, this isn't that odd. Linda McMahon has known political aspirations: she ran for senate twice, though she lost both times. She and her husband are also major political donors who gave big money to the Trump campaign. She's quite a successful businesswoman – she and her husband turned the struggling Capitol Wrestling into the WWF (later the WWE) and became billionaires in the process. And the McMahons are close to Trump, who worked with the WWF/WWE in one way or another for decades.
On the other hand, here's the new head of the small business administration taking a Stone Cold Stunner: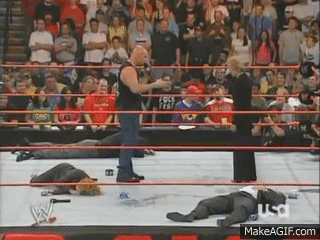 And just for good measure, here's a highlight of President-elect Donald Trump in WWF's "Battle of the Billionaires," facing off against Vince McMahon:
Trump is actually in the WWE Hall of Fame. He will become the first person ever to be both a WWE Hall of Famer and a U.S. President (I checked). Pro wrestling may be fake, but 2016 is real.